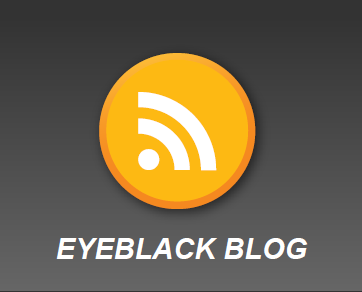 @Eyeblack_com
Locked in 🔒(via @titans) • Get the look with Athletic Eye Black Grease ➡️ Link in bio to get yours! https://t.co/6SLBhCEcJy - 864 days ago
Wishing everyone a happy new year 🎉 https://t.co/XKyYYv8ScD - 866 days ago
Hustle hard 💪🏻👏🏻 (video via @titans) #MotivationMonday #TitanUp https://t.co/PgtEq5CoLK - 868 days ago
Always love seeing our eye black in action - this one's from one of our giveaway winners! DM or tag us in your favo… https://t.co/OS7vBz1oG6 - 871 days ago
Happy Holidays from everyone at EyeBlack 🎅🏻🎁 https://t.co/CCJujv1Xyr - 873 days ago
Stay focused 💪🏻 (📷: @Panthers) #MotivationMonday https://t.co/sjL75GyxOW - 875 days ago
Tag or DM us in your favorite eye black photos to be featured in our next #FanFriday 👍 https://t.co/nFZBfgDr99 - 878 days ago
A look into the custom process 👀 Just send us your logo, team name, or any idea and we'll send you a virtual mock-u… https://t.co/6JwpoDVotp - 879 days ago
@jacobson_corina Congratulations on being one of our giveaway winners! Please message us to claim your prize! - 879 days ago
Find yourself a teammate who looks at you like this 😂💜 (via @ravens) https://t.co/YBxlGwEqAa - 880 days ago
EYEBLACK HIGHLIGHTS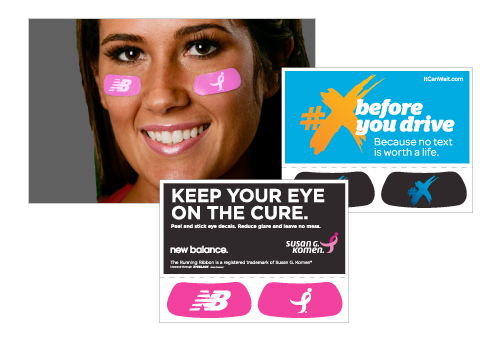 Awareness
Two keys to success when raising awareness are visibility and fun. EyeBlack is the perfect product to meet both of these needs, while being able to meet anyone's budget. People love wearing EyeBlack and we offer the best location possible for branding visibility, your customer's face.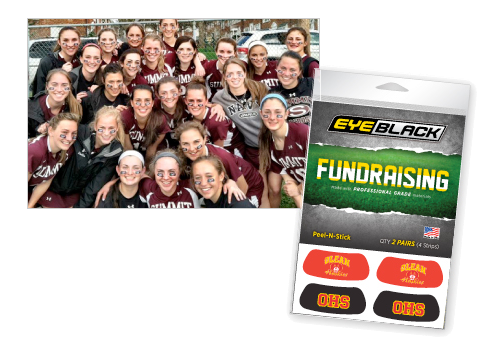 Fundraising
Fundraising with EyeBlack is fun, quick, easy, healthy and extremely profitable. We can customize everything from the actual product to the insert card based on your needs.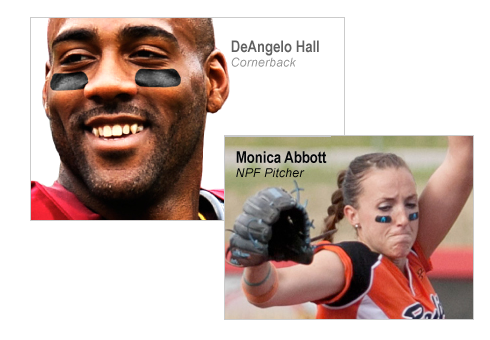 What The Pros Wear
We developed a superior athletic product that is field tested and works until you need to remove it. Our Athletic EyeBlack material is used in production of all of our products so you can be assured that you are wearing what the pros wear!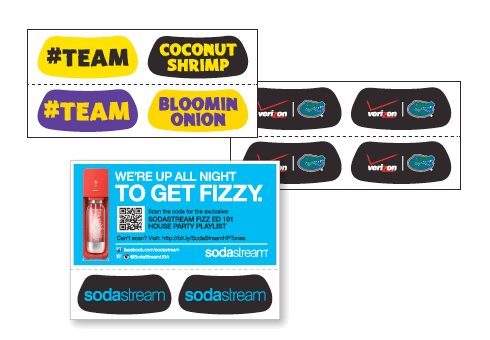 Corporate Branding
High visibility, high quality, and designed to meet budgets from large to small scale events. Our customers love our creative use of colors, shapes, and concepts along with our proven customer service. We will consult with you to get your customer an excellent high impact product that brands them in the best possible light.
Your One-stop shop for EyeBlack Since 2005!

We created and patented the process of applying logos and phrases to EyeBlack. We have thousands of the best eye black designs already printed and ready to be shipped to you today. If we don't have the eye black designs you are looking for, let us CUSTOMIZE IT FOR YOU! Send your art
or idea to VS@EyeBlack.com and we will send you a FREE virtual sample.
We pride ourselves in our customer service.
No matter which product or method of purchase you choose, our goal is always the same - TO MAKE YOU HAPPY!