CUSTOM EYEBLACK
Turn Athletic EyeBlack into something more.
Building upon an already great product, our custom EyeBlack is printed on the same material the pros wear. It can be used on or off the field. There are no limits to the amount of colors or constraints to the graphical design. You are only limited by your imagination. Custom EyeBlack is a wonderful way to support your local high school's teams, promote your business or event, and much more!

SIMPLE
CUSTOMIZATION
PROCESS
Send Your Email to:
VS@Eyeblack.com
for your FREE, no-obligation
Virtual Sample of your logo.
No setup fees or color charges.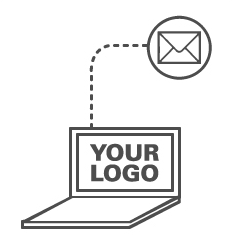 1. Send your logo, team name, or a unique idea to VS@EyeBlack.com for a FREE, no obligation proof. Some ideas to help you get started: school logos, team names, motivational phrases and chants. Limited only by your creativity!
2. Your custom art proof will be emailed to you within 1 business day! You will also receive additional information from our staff to help you with your quantities and shipping.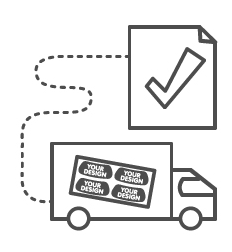 3. Upon confirmation of the art proof and your order, your very own custom EyeBlack will be shipped to you in approximately 2 weeks!
Our staff would love to work with you through our simple process in order to give you the PERSONAL TOUCH that is so important in your custom order!
CUSTOM EYEBLACK PRICING
| | 50-99 PAIRS | 100-199 PAIRS | 200-499 PAIRS | 500-999 PAIRS | 1,000-4,999 PAIRS | 5,000-9,999 PAIRS |
| --- | --- | --- | --- | --- | --- | --- |
| PRICE PER PAIR | $0.89/Pair | $0.87/Pair | $0.85/Pair | $0.82/Pair | $0.79/Pair | $0.72/Pair |